Follies Updates
Our Spring Follies Showcase is fast approaching and your friends, and our performers, have begun excitedly practicing for your entertainment!
Tl;dr for this email:
Sneak Peak of Greed and Glory: A History of Chicago Booth
At May 4th's show expect to see a medley of dance, music, sketch comedy, and improv.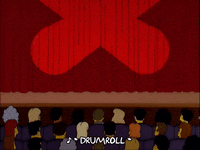 Booth Dance Club will be bringing you some of the hippest hoppiest dances around
You'll get a video tour of MPP PIMP Apartments
Find out how ChatGPT can replace assist MBA grads
See how those first day improv classes inspired some Boothies to embrace one of Chicago's most notable forms of entertainment
Ticket Information Update
Additionally, due to popular demand, we've reopen up the Still Early Bird tickets and once those are gone we will also have a new student ticket tier: This Bird Woke Up at 6am and Needs Coffee. These tickets go live this afternoon at 1pm. Get your tickets here.

Reminder: What is Follies?
Follies is Booth's annual variety show. A feature length show, Follies encompasses sketch comedy, music, and dance - all conceptualized and performed by Booth students.

Some of the highlights from previous editions:
Among the top 100 student group events at Booth in spring quarter
Rated best MBA variety show by the prestigious news publication ChiBus (citation required)
Critically acclaimed, with a rating of (grades don't matter)
When and where is it?
Date and time: May 4 (Thursday) 7-9 pm
Location: The Vic - an iconic performance venue that has earlier seen performances by Ariana Grande, Red Hot Chili Peppers, Jerry Seinfeld, Jimmy Fallon, Amy Schumer, Backstreet Boys and many more

Come watch your friends perform on May 4th! Enjoy a great Thursday evening laughing singing, and dancing with other Boothies, and grab a frosty bev (or two) at the venue.

Buy tickets here

Your Follies co-chairs (present and future),
Charlotte, Ashley, Ayushi, Ming, Pratik, & Reena
& Arpit, Archit, Edha, & Mike

This convening is open to all invitees who are compliant with UChicago vaccination requirements and, because of ongoing health risks, particularly to the unvaccinated, participants are expected to adopt the risk mitigation measures (masking and social distancing, etc.) appropriate to their vaccination status as advised by public health officials or to their individual vulnerabilities as advised by a medical professional. Public convening may not be safe for all and carries a risk for contracting COVID-19, particularly for those unvaccinated. Participants will not know the vaccination status of others and should follow appropriate risk mitigation measures.